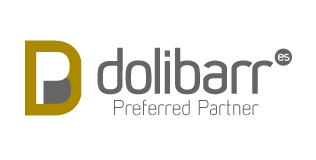 READ BEFORE:
SUPPORT:
Module support
 Tool in Spanish (We serve in English, French and Spanish)
This module comes bundled support module that will allow you to contact us in a comfortable way through your Dolibarr. It installs like any Dolibarr external modules.
NOTE: ONLY OFFER SUPPORT DURING THE YEAR OF PURCHASE. IF YOU GO ONE YEAR FROM PURCHASE, YOUR TWO OPTIONS: 
1) BUY THE NEW VERSION OF MODULE.
2) 
BUY CREDIT ASSISTANCE
.
COMPLETE INFORMATION MODULE:
Module version: auto
Publisher/Licence: 2byte.es / GPL
User interface language: English, French, Spanish
Help/Support: Mail to [email protected] (Dolibarr Preferred Partner)
Prerequisites:
Dolibarr min version: 

auto

Dolibarr max version: 

auto
NOTE: DEPENDING ON THE DOLIBARR VERSION USED, MODULE HAVE MORE OR LESS IMPROVEMENTS BY INCORPORATING THE FUNCTIONS IN THE STANDARD VERSION DOLIBARR. WHY HAVE ALWAYS RECOMMEND TO LAST UPDATED DOLIBARR STABLE VERSION.
Install (from Dolibarr v9+)
Go to Home - Configuration - Modules - Implement an external module and send the zip
The module or theme is then available and activatable.
To install this module (Dolibarr v8-):
Download the module file (.zip file) from DoliStore.com website
Put the file in Dolibarr root directory.
Unzip the zip file, for example using the unzip command module_dolist-12.0.0.zip
The module or theme is then available and activatable.